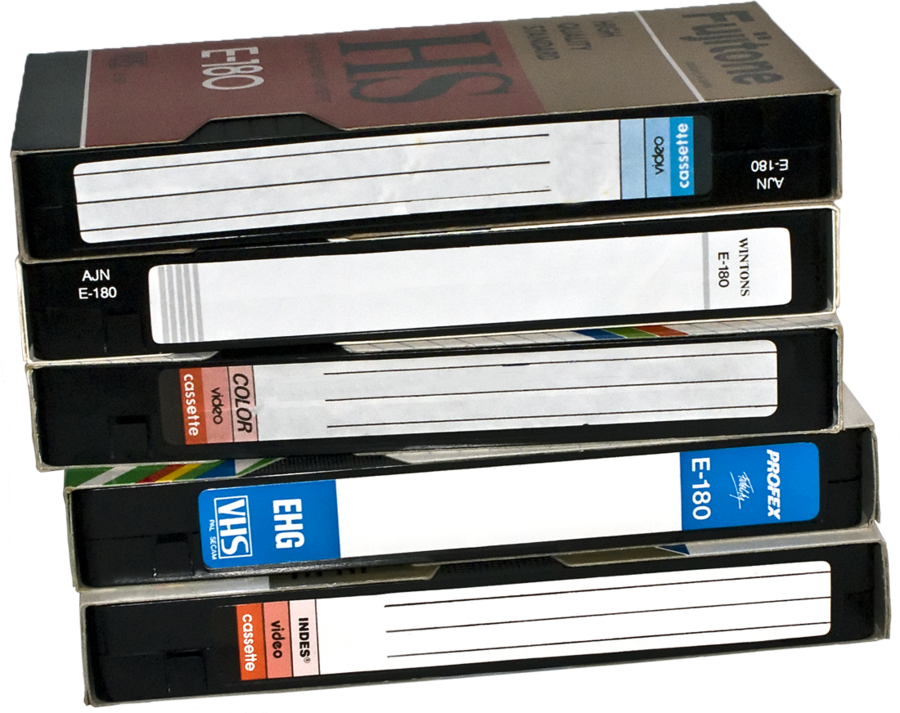 VHS Mini DV Video 8 to DVD and digital USB in Queensland
National video centre is able to convert all consumer and many professional video formats (like VHS, Mini DV, HDV, Video 8, Hi8, 8mm film, 16mm film, Beta, Betamax, Betacam SP, Umatic, audiocassettes, microcassettes, camcorder tapes, LP's and vinyl records, including 78's records) to a DVD, CD or high quality digital files (such as wav, mp4, mp3, mpeg, mpg, vob, and others).
We are Canberra based, but take orders from all around Queensland, including Brisbane and rural QLD.
Don't delay, send your enquiry right now using the form below or phone 0437 822 357.

Super VHS | VHS-C | Video 8 | Hi 8 | Digital 8 | Mini DV | DV | Beta | Betacam SP | U-matic | PAL | NTSC | 8mm Film Transfer | Full HD | USB Flash Drive Duplication | CD Duplication | DVD Duplication | CD Replication | DVD Replication | Canberra Transfers | Find us in the Yellow Pages | CD DVD USB | SD Memory Card | 35mm Slides Scanning | CD and DVD Burning | Audio compact cassettes to mp3 transfer | MP4 MOV AVI Transfers | Links |Minidisc to CD and mp3 | Vinyl Records LP EP 78 to CD and mp3 | Mobile Phone and Smartphone Video to DVD transfer | Hard drive HDD Camcorders | AV Preservation | Video Cassettes | Rural NSW | Delivery | YouTube Video Help | Regional | Videography | NSW | NSW1 | ACT | Camcorder | iTunes | Home Movies | Australia | Conversion | Ad | Transfers | Converting | Repair | Reel to Reel Audio | CD DVD Label Printing | Microcassettes to CD transfer | Audio cassettes repair plus CD and Mp3 transfer | Scanning slides and transparencies onto USB stick, hard drive or memory card in high resolution| Video to USB transfer Canberra, NSW and South Coast | VHS to Digital on USB | Mini DV to USB Canberra | Slides Transfer | Video Conversions USB digital Mp4 Canberra |Video Duplication and Conversion Services | Video digitisation | Video to Digital | Video and Audio Digitization | Capturing Video in Canberra | Turning Video to USB Stick | Transfer VHS to digital files | Digitising Video 8 and Hi8 tapes | Digitising MiniDV Video Tapes | Mini DV to Digital | Digitising videos in Sydney | Video to DVD and digital in Melbourne digitising | Where to Make Slides into Photos | How do I save youtube videos to USB | How to transfer video to DVD tutorial | Video Camera Cassette Tapes to USB or DVD | Video to USB Stick | Digitising | Melbourne | NSW | Sydney | Digital | Video to USB flash drive | Photo Scanning Service Canberra | VHS to DVD Converter | Turning Audio Cassette to CD | Changing Video to DVD or CD | Putting Home Videos to a Computer | How to Transfer Video from your Iphone to USB Flashdrive | Tape to DVD Converter | Vinyl LP records to CD Sydney Melbourne Mp3 | Video VHS  to DVD USB Near Me | Tapes to Digital Transfers | CD and DVD Surface Face Printing Canberra | VHS Mini DV Video 8 to DVD and digital USB in Queensland | Slides Scanning | The Cook Cottage | Russian Interpreting Services and Translations to and from Russian language in Canberra | High Compliance Cartridge on a Technics SL-1200 Turntable – a Possibility? | Used equipment (VCR, Amplifier, Speakers, Subwoofer, Turntable) for Sale | Video Conversion Transfer to mp4 File Format | The Importance of Digitizing Home Videos | Longevity of Video Cassettes and Best Practices for Preservation through Digitization | The Significance of Digitizing Analog Video Archives for Government and Private Organizations | Consumer Analog Video Formats | Preserving Memories: Scanning 35mm Colour and Black-and-White Slides and Negatives | Preserving Old Videos | Preserving Old Photographs | National Video Centre: Preserving Australia's Audiovisual Heritage | Reviving the Past: AI-Powered Restoration of Old Photographs and Films | Is it better to transfer VHS videos to DVD or USB? | What is the best way to convert VHS Video to digital? | The Beauty of Analog: Exploring Audio Recording Formats and Digitizing Methods | How do I transfer video from VHS tapes to my computer? | How to scan and Enhance the Photographs? | How to transfer 8mm film with sound? | Best methods of video capturing for the purpose of digitization | Exploring New Hi-Res Audio Formats and the Evolution of Online Music Streaming | Embracing Innovation: Exploring New Methods of Scanning Slides and Negatives | Converting Microcassettes to Digital Files | Converting Vinyl Records to Digital Files | Video Transfer Services Near Me | Converting VHS Tapes to Digital Format | Transfer cassette tapes to MP3 | Converting 8mm film to digital | Convert MiniDV Tapes to mp4 on USB | Audio cassette to digital conversion services | Digitalize Hi8 tapes | Transfer Betamax tapes to digital format | Video to USB transfer services | Audio cassette to CD conversion |
We, at the National Video Centre offering the following services to clients Australia-wide: Audio cassettes repair plus CD and Mp3 transfer | Scanning slides and transparencies onto USB stick, hard drive or memory card in high resolution| Video to USB transfer Canberra, NSW and South Coast | VHS to Digital on USB | Mini DV to USB Canberra | Slides Transfer | Video Conversions USB digital Mp4 Canberra |Video Duplication and Conversion Services | Video digitisation | Video to Digital | Video and Audio Digitization | Capturing Video in Canberra | Turning Video to USB Stick | Transfer VHS to digital files  | DV | Beta | Betacam SP | U-matic | PAL | NTSC | 8mm Film Transfer | Full HD | USB Flash Drive Duplication | CD Duplication | DVD Duplication | CD Replication | DVD Replication | Canberra Transfers | Find us in the Yellow Pages | CD DVD USB | SD Memory Card | 35mm Slides Scanning | CD and DVD Burning | Audio compact cassettes to mp3 transfer | MP4 MOV AVI Transfers | Links |Minidisc to CD and mp3 | Vinyl Records LP EP 78 to CD and mp3 | Mobile Phone and Smartphone Video to DVD transfer | Hard drive HDD Camcorders | AV Preservation | Video Cassettes | Rural NSW | Delivery | YouTube Video Help | Regional | Videography | NSW | NSW1 | ACT | Camcorder | iTunes | Home Movies | Australia | Conversion | Ad | Transfers | Converting | Repair | Reel to Reel Audio | CD DVD Label Printing | Microcassettes to CD transfer | Digitising Video 8 and Hi8 tapes | Digitising MiniDV Video Tapes | Mini DV to Digital | Digitizing videos in Sydney | Video to DVD and digital in Melbourne digitising | Where to Make Slides into Photos | How do I save youtube videos to USB | How to transfer video to DVD tutorial | Video Camera Cassette Tapes to USB or DVD | Video to USB Stick | Digitising | Melbourne | NSW | Sydney | Digital | Video to USB flash drive | Photo Scanning Service Canberra | VHS to DVD Converter | Turning Audio Cassette to CD | Changing Video to DVD or CD |Super VHS | VHS-C | Video 8 | Hi 8 | Digital 8 | Mini DV
We service the following areas in QLD:
Acland, Queensland‎ (2 P)
Amiens, Queensland‎ (2 P)
Aramac‎ (4 P)
Atherton, Queensland‎ (1 C, 13 P)
Ayr, Queensland‎ (7 P)
B
Babinda‎ (3 P)
Ballandean, Queensland‎ (4 P)
Baralaba, Queensland‎ (2 P)
Barcaldine, Queensland‎ (8 P)
Baree, Queensland‎ (2 P)
Barringun, Queensland‎ (2 P)
Beaudesert, Queensland‎ (4 P)
Bedourie, Queensland‎ (4 P)
Beechmont, Queensland‎ (2 P)
Beenleigh, Queensland‎ (8 P)
Beerburrum, Queensland‎ (3 P)
Benarkin, Queensland‎ (2 P)
Betoota, Queensland‎ (3 P)
Biloela‎ (2 P)
Bingil Bay, Queensland‎ (2 P)
Birdsville, Queensland‎ (9 P)
Blackall, Queensland‎ (7 P)
Boonah, Queensland‎ (6 P)
Boulia, Queensland‎ (2 P)
Bowen, Queensland‎ (9 P)
Boyne Island, Queensland‎ (3 P)
Brandon, Queensland‎ (2 P)
Brooweena, Queensland‎ (3 P)
Buderim‎ (18 P)
Burketown, Queensland‎ (6 P)
Byfield, Queensland‎ (3 P)
C
Caboolture, Queensland‎ (4 P)
Cambooya, Queensland‎ (3 P)
Camooweal‎ (5 P)
Canungra, Queensland‎ (3 P)
Cardwell, Queensland‎ (4 P)
Carmila, Queensland‎ (2 P)
Charleville, Queensland‎ (7 P)
Childers, Queensland‎ (28 P)
Chillagoe, Queensland‎ (1 C, 3 P)
Chinchilla, Queensland‎ (4 P)
Clermont, Queensland‎ (7 P)
Cleveland, Queensland‎ (17 P)
Clifton, Queensland‎ (2 P)
Cloncurry, Queensland‎ (5 P)
Coastal towns in Queensland‎ (2 C, 41 P)
Coen, Queensland‎ (2 P)
Collinsville, Queensland‎ (4 P)
Conondale, Queensland‎ (4 P)
Cooktown, Queensland‎ (1 C, 3 P)
Cooran, Queensland‎ (3 P)
Cooroy, Queensland‎ (4 P)
Cooyar, Queensland‎ (2 P)
Crows Nest, Queensland‎ (2 P)
Croydon, Queensland‎ (17 P)
Cunnamulla‎ (4 P)
D
Dalby, Queensland‎ (13 P)
Towns in the Darling Downs‎ (14 C, 52 P)
Darnley Island (Queensland)‎ (2 P)
Dayboro, Queensland‎ (2 P)
Dimbulah, Queensland‎ (1 C, 1 P)
E
Eidsvold, Queensland‎ (2 P)
Einasleigh, Queensland‎ (7 P)
Emerald, Queensland‎ (3 P)
Emu Park, Queensland‎ (2 P)
Esk, Queensland‎ (4 P)
Eumundi, Queensland‎ (4 P)
F
Finch Hatton, Queensland‎ (3 P)
Forest Hill, Queensland‎ (8 P)
Forsayth, Queensland‎ (3 P)
G
Gatton, Queensland‎ (8 P)
Gayndah‎ (10 P)
Georgetown, Queensland‎ (3 P)
Ghost towns in Queensland‎ (1 C, 24 P)
Gilston, Queensland‎ (3 P)
Gin Gin, Queensland‎ (2 P)
Glass House Mountains, Queensland‎ (7 P)
Glenmorgan, Queensland‎ (2 P)
Goombungee, Queensland‎ (2 P)
Goondiwindi‎ (7 P)
Gordonvale, Queensland‎ (5 P)
Gracemere, Queensland‎ (2 P)
Grantham, Queensland‎ (3 P)
Greenmount, Queensland (Toowoomba Region)‎ (3 P)
H
Halifax, Queensland‎ (2 P)
Helidon, Queensland‎ (4 P)
Herberton, Queensland‎ (7 P)
Home Hill, Queensland‎ (2 P)
Howard, Queensland‎ (4 P)
Hughenden, Queensland‎ (2 P)
Hungerford, Queensland‎ (2 P)
I
Ideraway‎ (3 P)
Ilfracombe, Queensland‎ (3 P)
Imbil, Queensland‎ (2 P)
Ingham, Queensland‎ (7 P)
Inkerman, Queensland‎ (2 P)
Innisfail, Queensland‎ (2 C, 8 P)
Innot Hot Springs‎ (2 P)
Irvinebank‎ (8 P)
Isisford, Queensland‎ (3 P)
J
Jambin, Queensland‎ (2 P)
Jimna, Queensland‎ (3 P)
Jondaryan, Queensland‎ (4 P)
Jundah, Queensland‎ (2 P)
K
Kairi, Queensland‎ (2 P)
Kajabbi‎ (2 P)
Kalbar, Queensland‎ (4 P)
Kenilworth, Queensland‎ (2 P)
Kilcoy, Queensland‎ (4 P)
Killarney, Queensland‎ (2 P)
Kin Kin, Queensland‎ (2 P)
Kingaroy‎ (2 C, 11 P)
Kingsborough, Queensland‎ (4 P)
Koumala, Queensland‎ (2 P)
Kuranda, Queensland‎ (3 P)
L
Laidley, Queensland‎ (9 P)
Landsborough, Queensland‎ (6 P)
Laura, Queensland‎ (3 P)
Linville, Queensland‎ (2 P)
Loganholme, Queensland‎ (2 P)
Longreach, Queensland‎ (9 P)
Lowood, Queensland‎ (2 P)
M
Ma Ma Creek, Queensland‎ (2 P)
Maidenwell, Queensland‎ (2 P)
Malanda, Queensland‎ (4 P)
Maleny, Queensland‎ (3 P)
Many Peaks, Queensland‎ (2 P)
Mapleton, Queensland‎ (2 P)
Mareeba‎ (4 P)
Maroochydore‎ (20 P)
Maroon, Queensland‎ (4 P)
Middleton, Queensland‎ (2 P)
Millaa Millaa, Queensland‎ (2 P)
Mirani, Queensland‎ (3 P)
Miriam Vale, Queensland‎ (3 P)
Mitchell, Queensland‎ (5 P)
Montville, Queensland‎ (2 P)
Moore, Queensland‎ (2 P)
Mossman, Queensland‎ (7 P)
Mount Coolon, Queensland‎ (3 P)
Mount Garnet, Queensland‎ (2 P)
Mount Molloy, Queensland‎ (3 P)
Mount Morgan, Queensland‎ (13 P)
Mount Perry, Queensland‎ (4 P)
Mount Surprise, Queensland‎ (4 P)
Mungana‎ (2 P)
Mungindi‎ (2 P)
Murgon‎ (6 P)
Murphys Creek, Queensland‎ (4 P)
N
Nagoorin, Queensland‎ (1 P)
Nambour‎ (7 P)
Nanango‎ (3 P)
Nebo, Queensland‎ (2 P)
Nobby, Queensland‎ (3 P)
Noccundra‎ (2 P)
Normanton, Queensland‎ (8 P)
North Tamborine, Queensland‎ (2 P)
Numinbah Valley‎ (3 P)
P
Peachester, Queensland‎ (2 P)
Pechey, Queensland‎ (2 P)
Pimpama, Queensland‎ (4 P)
Pindi Pindi, Queensland‎ (2 P)
Pittsworth, Queensland‎ (3 P)
Pomona, Queensland‎ (4 P)
Port Douglas, Queensland‎ (5 P)
Proserpine, Queensland‎ (7 P)
Proston, Queensland‎ (2 P)
R
Raglan, Queensland‎ (4 P)
Ravenswood, Queensland‎ (17 P)
Redcliffe, Queensland‎ (1 C, 7 P)
Redlynch, Queensland‎ (3 P)
Richmond, Queensland‎ (2 P)
Roma, Queensland‎ (1 C, 10 P)
Rosevale, Queensland‎ (2 P)
Rosewood, Queensland‎ (8 P)
S
Sarina, Queensland‎ (4 P)
Seventeen Seventy, Queensland‎ (2 P)
South Johnstone, Queensland‎ (2 P)
Springsure, Queensland‎ (5 P)
St George, Queensland‎ (4 P)
St Lawrence, Queensland‎ (4 P)
Stanthorpe, Queensland‎ (15 P)
Surat, Queensland‎ (3 P)
T
Tabragalba, Queensland‎ (2 P)
Tambo, Queensland‎ (3 P)
Tamborine, Queensland‎ (2 P)
Taroom, Queensland‎ (3 P)
Thallon, Queensland‎ (3 P)
Thargomindah‎ (2 P)
The Leap, Queensland‎ (2 P)
Theebine, Queensland‎ (2 P)
Thornborough, Queensland‎ (1 C, 3 P)
Thursday Island, Queensland‎ (6 P)
Tieri‎ (2 P)
Tolga, Queensland‎ (3 P)
Toogoolawah‎ (6 P)
Torbanlea‎ (3 P)
Trebonne‎ (2 P)
(previous page) (next page)
Pages in category "Towns in Queensland"
The following 200 pages are in this category, out of approximately 746 total. This list may not reflect recent changes (learn more).
(previous page) (next page)
A
Abercorn, Queensland
Abergowrie, Queensland
Acland, Queensland
Adavale
Agnes Water, Queensland
Airlie Beach, Queensland
Aldershot, Queensland
Alice River, Queensland
Allora, Queensland
Almaden, Queensland
Aloomba, Queensland
Alpha, Queensland
Alton, Queensland
Alva, Queensland
Amamoor
Ambrose, Queensland
Amby, Queensland
Amiens, Queensland
Amity, Queensland
Anakie, Queensland
Anduramba, Queensland
Antigua, Queensland
Apple Tree Creek, Queensland
Applethorpe, Queensland
Aramac, Queensland
Aramara, Queensland
Aratula
Armstrong Beach, Queensland
Arrilalah
Atherton, Queensland
Aubigny, Queensland
Augathella
Aurukun, Queensland
Avondale, Queensland
Ayr, Queensland
B
Babinda
Bakers Creek, Queensland
Ball Bay, Queensland
Ballandean, Queensland
Ballara, Queensland
Bamaga
Bamboo, Queensland
Ban Ban Springs
Banana, Queensland
Bangalee, Queensland (Gladstone Region)
Bangalee, Queensland (Livingstone Shire)
Baralaba, Queensland
Barcaldine, Queensland
Bargara, Queensland
Barratta, Queensland
Barringun, Queensland
Bauhinia, Queensland
Bauple, Queensland
Beachmere, Queensland
Beaudesert, Queensland
Bedourie, Queensland
Beechmont, Queensland
Beenleigh, Queensland
Beerburrum, Queensland
Beerwah, Queensland
Bell, Queensland
Bellenden Ker, Queensland
Benaraby
Benarkin
Bentley Park, Queensland
Betoota, Queensland
Biboohra, Queensland
Biddaddaba, Queensland
Biggenden
Biloela
Bingil Bay, Queensland
Binjour
Birdsville
Blackall, Queensland
Blackbutt, Queensland
Blackwall, Queensland
Blackwater, Queensland
Blair Athol, Queensland
Bloomfield, Queensland
Bloomsbury, Queensland
Bluewater Beach, Queensland
Bluff, Queensland
Bogantungan
Bollon, Queensland
Boolburra
Boonah, Queensland
Boonooroo, Queensland
Booubyjan, Queensland
Booyal, Queensland
Boreen Point, Queensland
Bororen
Bouldercombe
Boulia, Queensland
Bowen, Queensland
Bowenville, Queensland
Boyland, Queensland
Boyne Island, Queensland
Bramston Beach, Queensland
Brandon, Queensland
Brigalow, Queensland
Brinsmead, Queensland
Bromelton, Queensland
Brookstead, Queensland
Brooloo, Queensland
Brooweena, Queensland
Template:Bruce Highway towns
Bucasia, Queensland
Buchan, Queensland
Buderim
Builyan, Queensland
Bullyard
Bungunya, Queensland
Burketown
Burketown, Queensland
Burnett Heads, Queensland
Burpengary, Queensland
Burrum Heads
Buxton, Queensland
Byfield, Queensland
Byrnestown
C
Cabarlah, Queensland
Caboolture, Queensland
Calcifer, Queensland
Calen, Queensland
Callide, Queensland
Calliope, Queensland
Caloundra
Cambooya, Queensland
Camooweal
Campwin Beach, Queensland
Canterbury, Queensland
Canungra, Queensland
Cape Tribulation, Queensland
Capella, Queensland
Cardstone, Queensland
Cardwell, Queensland
Carmila, Queensland
Cassowary, Queensland
Cawarral
Cecil Plains, Queensland
Ceratodus, Queensland
Charleville, Queensland
Charters Towers
Cheepie, Queensland
Cherbourg, Queensland
Childers, Queensland
Chillagoe, Queensland
Chinchilla, Queensland
Chuwar, Queensland
Clairview, Queensland
Clare, Queensland
Clarendon, Queensland
Clarke Creek, Queensland
Clermont, Queensland
Clifton, Queensland
Cloncurry, Queensland
Coalstoun Lakes, Queensland
Coconut Island (Queensland)
Coen, Queensland
Coleyville, Queensland
Collingwood, Queensland
Collinsville, Queensland
Columboola, Queensland
Comet, Queensland
Condamine, Queensland
Conondale, Queensland
Cooee Bay
Cooktown, Queensland
Cooloola Cove, Queensland
Coominya, Queensland
Cooran, Queensland
Cooroy, Queensland
Coowonga, Queensland
Cooya Beach, Queensland
Cooyar, Queensland
Cordalba
Corfield, Queensland
Cowan Cowan
Cowley Beach, Queensland
Cracow, Queensland
Crohamhurst, Queensland
Crows Nest, Queensland
Croydon, Queensland
Cumberland, Queensland
Cungulla, Queensland
Cunnamulla
Cynthia, Queensland
D
Dagun, Queensland
Daintree, Queensland
Dajarra, Queensland
Dalbeg, Queensland
Dalby, Queensland
Dallarnil
Dalrymple, Queensland
Dalveen, Queensland
Daradgee, Queensland
Darnley Island (Queensland)
Dauan Island
Dayboro, Queensland
Daymar, Queensland
(previous page) (next page)
D
Deebing Heights, Queensland
Deeral, Queensland
Degilbo
Dimbulah, Queensland
Dingo, Queensland
Dirranbandi, Queensland
Dittmer, Queensland
Dobbyn, Queensland
Donnybrook, Queensland
Doomadgee, Queensland
Drillham, Queensland
Duaringa
Duchess, Queensland
Duckinwilla, Queensland
Dugandan, Queensland
Dulacca, Queensland
Dululu
Dunwich, Queensland
Dysart, Queensland
E
Eagle Heights, Queensland
East Russell, Queensland
Edmonton, Queensland
Eidsvold, Queensland
Eimeo, Queensland
Einasleigh, Queensland
El Arish, Queensland
Elim Aboriginal Mission, Queensland
Ellinthorp
Ellinthorp, Queensland
Elliott Heads, Queensland
Emerald, Queensland
Emmet, Queensland
Emu Park, Queensland
Emu Vale, Queensland
Eromanga, Queensland
Esk, Queensland
Eton, Queensland
Eudlo, Queensland
Eukey
Eulo, Queensland
Eumundi, Queensland
Eungella, Queensland
Eurong, Queensland
Evelyn, Queensland
Evergreen, Queensland
F
Farleigh, Queensland
Fernlees
Fernvale, Queensland
Finch Hatton, Queensland
Flying Fish Point, Queensland
Forest Hill, Queensland
Forrest Beach, Queensland
Forsayth, Queensland
G
Gargett, Queensland
Garradunga
Gatton, Queensland
Gayndah
Geham
Georgetown, Queensland
Gilberton, Queensland (Etheridge)
Gilliat, Queensland
Gin Gin, Queensland
Giru, Queensland
Glamorgan Vale, Queensland
Glass House Mountains, Queensland
Glastonbury, Queensland
Glengallan, Queensland
Glenmorgan, Queensland
Glenwood, Queensland
Gogango
Goombungee, Queensland
Goomburra, Queensland
Goomeri
Goondiwindi
Gooroolba
Goovigen
Gore, Queensland
Gowrie Junction, Queensland
Gracemere, Queensland
Grandchester, Queensland
Grantham, Queensland
Great Keppel Island
Greater Springfield, Queensland
Greenmount, Queensland (Toowoomba Region)
Greenvale, Queensland
Gregory, Queensland
Groganville, Queensland
Groper Creek, Queensland
Guluguba, Queensland
Gumlu, Queensland
The Gums, Queensland
Gunalda
Gundiah
Gunpowder, Queensland
Gununa, Queensland
Guthalungra, Queensland
Gympie
H
Halifax, Queensland
Hammond Island, Queensland
Hampton, Queensland
Happy Valley, Queensland (Fraser Island)
Harlin
Harper Creek, Queensland
Harrisville, Queensland
Hatton Vale
Hay Point, Queensland
Hazeldean, Queensland
Hebel, Queensland
Helidon, Queensland
Hendon, Queensland
Herberton, Queensland
Highfields, Queensland
Hillview, Queensland
Hivesville, Queensland
Hodgson, Queensland
Home Hill, Queensland
Homebush, Queensland
Homestead, Queensland
Hope Vale, Queensland
Hopeland, Queensland
Horn Island, Queensland
Horseshoe Bay, Queensland
Horton, Queensland
Howard, Queensland
Hughenden, Queensland
Hungerford, Queensland
I
Ideraway
Ilbilbie, Queensland
Ilfracombe, Queensland
Imbil
Ingham, Queensland
Inglewood, Queensland
Injinoo, Queensland
Injune
Inkerman, Queensland
Innes Park, Queensland
Innisfail, Queensland
Innot Hot Springs
Ironpot, Queensland (South Burnett Region)
Irvinebank
Isisford, Queensland
J
Jackson, Queensland
Jaggan, Queensland
Jambin, Queensland
Jandowae
Jericho, Queensland
Jerona, Queensland
Jimboomba
Jimbour, Queensland
Jimna, Queensland
Jondaryan, Queensland
Josephville, Queensland
Joskeleigh, Queensland
Julatten, Queensland
Julia Creek, Queensland
Jumbun, Queensland
Jundah, Queensland
K
Kabra, Queensland
Kaimkillenbun
Kairi, Queensland
Kajabbi
Kalbar, Queensland
Kalpowar
Kamerunga, Queensland
Kandanga, Queensland
Kanimbla, Queensland
Kapaldo
Karara, Queensland
Karumba, Queensland
Kawana Waters, Queensland
Kenilworth, Queensland
Keppel Sands, Queensland
Kerry, Queensland
Kewarra Beach
Kidston, Queensland
Kilcoy, Queensland
Kilkivan, Queensland
Killarney, Queensland
Kinbombi
Kingaroy
Kingsborough, Queensland
Kingsthorpe, Queensland
Kinka Beach, Queensland
Knapp Creek, Queensland
Kogan, Queensland
Koombooloomba, Queensland
Kooringal, Queensland
Kooroongarra, Queensland
Koumala, Queensland
Kowanyama, Queensland
Kulpi, Queensland
Kumbarilla, Queensland
Kumbia, Queensland
Kuranda, Queensland
Kuridala Township site
Kurumbul, Queensland
Kurwongbah, Queensland
Kuttabul, Queensland
Kynuna
L
Laidley, Queensland
L
Lakeland, Queensland
Lammermoor, Queensland
Landers Shoot, Queensland
Landsborough, Queensland
Lappa, Queensland
Laravale, Queensland
Laura, Queensland
The Leap, Queensland
Leyburn, Queensland
Linville, Queensland
Lockhart River, Queensland
Longreach, Queensland
Lower Beechmont, Queensland
Lowmead, Queensland
Lowood, Queensland
Lucinda, Queensland
M
Ma Ma Creek, Queensland
Macalister, Queensland
McKinlay, Queensland
Macknade, Queensland
Maclagan, Queensland
Maidenwell, Queensland
Malanda, Queensland
Malbon, Queensland
Maleny, Queensland
Many Peaks, Queensland
Mapleton, Queensland
Mapoon, Queensland
Marathon, Queensland
Marburg, Queensland
Mareeba
Marian, Queensland
Marlborough, Queensland
Marmor, Queensland
Maroochydore
Maroon, Queensland
Maryborough, Queensland
Maryvale, Queensland (Southern Downs Region)
Maxwelton, Queensland
McEwens Beach, Queensland
McIlwraith, Queensland
Meandarra
Meldale, Queensland
Memerambi, Queensland
Mena Creek, Queensland
Meringandan
Middlemount, Queensland
Middleton, Queensland
Midge Point, Queensland
Midgenoo, Queensland
Miles, Queensland
Millaa Millaa, Queensland
Millaroo, Queensland
Millmerran, Queensland
Minden, Queensland
Mingela, Queensland
Minnamoolka, Queensland
Mirani, Queensland
Miriam Vale
Mirriwinni, Queensland
Mission Beach, Queensland
Mitchell, Queensland
Miva, Queensland
Mona Mona Mission
Mondure
Monto, Queensland
Montville, Queensland
Moodlu, Queensland
Moola, Queensland
Mooloolah Valley, Queensland
Moonford
Moonie, Queensland
Moore Park Beach, Queensland
Moore, Queensland
Moranbah
Morayfield, Queensland
Moresby, Queensland
Morven, Queensland
Mossman, Queensland
Mount Alford, Queensland
Mount Britton, Queensland
Mount Carbine, Queensland
Mount Chalmers, Queensland
Mount Coolon, Queensland
Mount Cuthbert, Queensland
Mount Cuthbert Township and Smelter
Mount Garnet, Queensland
Mount Isa
Mount Larcom, Queensland
Mount Martin, Queensland
Mount Molloy, Queensland
Mount Morgan, Queensland
Mount Mulligan, Queensland
Mount Nathan, Queensland
Mount Ossa, Queensland
Mount Perry, Queensland
Mount Surprise, Queensland
Mount Tamborine, Queensland
Mount Tyson, Queensland
Mount Walker, Queensland
Moura, Queensland
Mourilyan, Queensland
Muckadilla, Queensland
Mulambin, Queensland
Mulgildie
Mundoo, Queensland
Mundubbera
Mungallala
Mungana
Mungar
Mungindi
Mungungo
Murgon
Murphys Creek, Queensland
Musgrave, Queensland
Mutchilba, Queensland
Muttaburra
N
Nagoorin
Nambour, Queensland
Nanango
Nangwee, Queensland
Napranum, Queensland
Nebo, Queensland
Nelia, Queensland
Nelly Bay, Queensland
Nerang, Queensland
Neurum, Queensland
New Mapoon, Queensland
Newell, Queensland
Nikenbah, Queensland
Nindigully
Nobby, Queensland
Noccundra
Nome, Queensland
Nonda, Queensland
Noosa Heads, Queensland
Normanton, Queensland
North Tamborine, Queensland
Numinbah Valley
O
Oak Beach, Queensland
Oakey, Queensland
Oakwood, Queensland
Ogmore, Queensland
Ormeau, Queensland
Owanyilla, Queensland
P
Palm Island, Queensland
Palmwoods, Queensland
Paluma, Queensland
Paradise, Queensland
Peachester, Queensland
Peak Crossing, Queensland
Pechey, Queensland
Peeramon
Pentland, Queensland
Peranga, Queensland
Peregian Beach, Queensland
Picnic Bay, Queensland
Pilton, Queensland
Pindi Pindi
Pittsworth, Queensland
Plainland
Point Lookout, Queensland
Pomona, Queensland
Poona, Queensland
Pormpuraaw, Queensland
Port Alma, Queensland
Port Douglas
Prairie, Queensland
Prenzlau, Queensland
Proserpine, Queensland
Proston
Purga, Queensland
Q
Quilpie, Queensland
Quinalow
R
Racecourse, Queensland
Raglan, Queensland
Rainbow Beach, Queensland
Rannes, Queensland
Rathdowney, Queensland
Ravenshoe, Queensland
Ravenswood, Queensland
Redcliffe Peninsula
Redlynch, Queensland
Richmond, Queensland
Rifle Range, Queensland
River Heads, Queensland
Roadvale, Queensland
Rolleston, Queensland
Rollingstone, Queensland
Roma, Queensland
Rosedale, Queensland
Rosevale, Queensland
Rosewood, Queensland
Rosslyn, Queensland
Rossville, Queensland
Royston, Queensland
Rubyvale, Queensland
Rules Beach, Queensland
S
St George, Queensland
St Lawrence, Queensland
(previous page) (next page)
S
Samford, Queensland
Sapphire, Queensland
Sarina Beach, Queensland
Sarina, Queensland
Scottville, Queensland
Seaforth, Queensland
Seisia, Queensland
Sellheim, Queensland
Seventeen Seventy, Queensland
Silkwood, Queensland
Silver Spur, Queensland
Slade Point, Queensland
Somerset Dam, Queensland
South Johnstone, Queensland
South Kolan
South Mission Beach
Southbrook, Queensland
Southwood, Queensland
Springbrook, Queensland
Springsure
St Helens Beach, Queensland
Stamford, Queensland
Stanage, Queensland
Stanthorpe, Queensland
Stanwell, Queensland
Stonehenge, Queensland (Barcoo Shire)
Stony Creek, Queensland
The Summit, Queensland
Surat, Queensland
Swan Creek, Queensland
T
Taabinga, Queensland
Talwood, Queensland
Tambo, Queensland
Tangorin
Tannum Sands, Queensland
Tansey, Queensland
Tara, Queensland
Taranganba
Taroom
Tarzali
Taylors Beach, Queensland
Teewah, Queensland
Teviotville, Queensland
Texas, Queensland
Thallon, Queensland
Thane, Queensland
Thangool
Thargomindah
The Caves, Queensland
The Gemfields
The Monument, Queensland
Theebine
Theodore, Queensland
Thornborough, Queensland
Thulimbah, Queensland
Thursday Island
Tiaro, Queensland
Tieri
Tin Can Bay, Queensland
Tinana, Queensland
Tinaroo, Queensland
Tingoora
Tinnanbar, Queensland
Tirroan
Tolga, Queensland
Toobanna, Queensland
Toobeah
Toogoolawah
Toogoom
Toolakea, Queensland
Toompine, Queensland
Toomulla, Queensland
Toorbul, Queensland
Torbanlea
Torrens Creek
Traveston
Trebonne
Tully, Queensland
Tumoulin
Turkey Beach, Queensland
U
Ubobo
Umagico, Queensland
Urandangi
V
Villeneuve, Queensland
W
Walkamin, Queensland
Walkerston, Queensland
Wallangarra, Queensland
Wallaville
Wallumbilla, Queensland
Wandoan
Wangan, Queensland
Wangetti, Queensland
Warra, Queensland
Warrill View, Queensland
Warwick, Queensland
Watsonville, Queensland
Weipa, Queensland
West Point, Queensland
Westbrook, Queensland
Westgate, Queensland
Westwood, Queensland
Wetheron, Queensland
Willows Gemfields
Windera, Queensland
Windermere, Queensland
Windorah
Winton, Queensland
Winya, Queensland
Withcott
Witta, Queensland
Wivenhoe Pocket
Wolfram, Queensland
Womalilla, Queensland
Wondai
Wonga Beach, Queensland
Wongaling Beach, Queensland
Wonglepong, Queensland
Woodford, Queensland
Woodgate, Queensland
Woodgate Beach, Queensland
Woolmar, Queensland
Woolooga
Woombye, Queensland
Woorabinda, Queensland
Wooroolin, Queensland
Wowan, Queensland
Wujal Wujal
Wyandra, Queensland
Wyreema, Queensland
Y
Yaamba
Yalboroo, Queensland
Yalleroi
Yandaran, Queensland
Yandilla, Queensland
Yandina, Queensland
Yangan, Queensland
Yaraka
Yarrabah, Queensland
Yarraman, Queensland
Yarwun, Queensland
Yelarbon
Yengarie, Queensland
Yeppoon
Yowah
Yuleba
Yungaburra
Z
Zilzie